Black Friday and I'm not biting!
Published Friday, November 25, 2005 by lecram sinun |
E-mail this post


---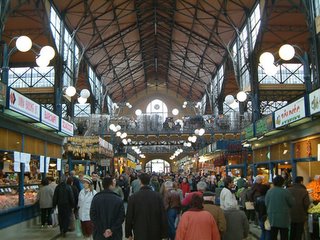 Yeah, there are sales galore but I refuse to participate in the madness. The reason being that I already have a nose for deals year round.
Thanksgiving yesterday was pretty "kick-back" and fun. I did a little food (snackies) shopping and
SSM
turned up with the birds at 11:30 AM. After prep we put the chickens in the barbecue and played probably the longest game of
carrom
ever until the birds were roasted to perfection. (Used a soy, garlic, seseme oil marinade... which turned out great!) The fact that we were drinking wine while playing probably contributed to the length of the game - also we were playing with a tournament board. (We actually had to pick the game up right after lunch just so we could finish it.) It was fun nevertheless... even if SSM did win. Then it was movie time (projected on a screen in the living-room) which lasted most of the afternoon. So, all in all it was a fun time with great food and lots of gratitude to go around.
Today I've decided to get a little writing done. Installed some new devices on SSM's computer and I'm home now. Thereminman's father passed suddenly and there is a rockabilly wake planned later this evening. Probably going to turn up for that before checking out the old watering-hole to see who breezed into town for the holiday weekend. So, it's on to writing now!